We are pleased to announce that we will be a gold sponsor and exhibitor at the ARRtist Summit 2023. The ARRtist is an incredibly growing community of SaaS experts in the DACH area founded by experienced investors and founders from various software and technology companies.
Their flagship event, ARRtist Summit, is an annual, high profile networking conference where exclusively founders, CxOs, VP's of SaaS companies meet each other, connect with investors and share knowledge. This is the reason why we believe the ARRtist Summit 2023 is THE knowledge exchange platform for B2B SaaS companies in the DACH area.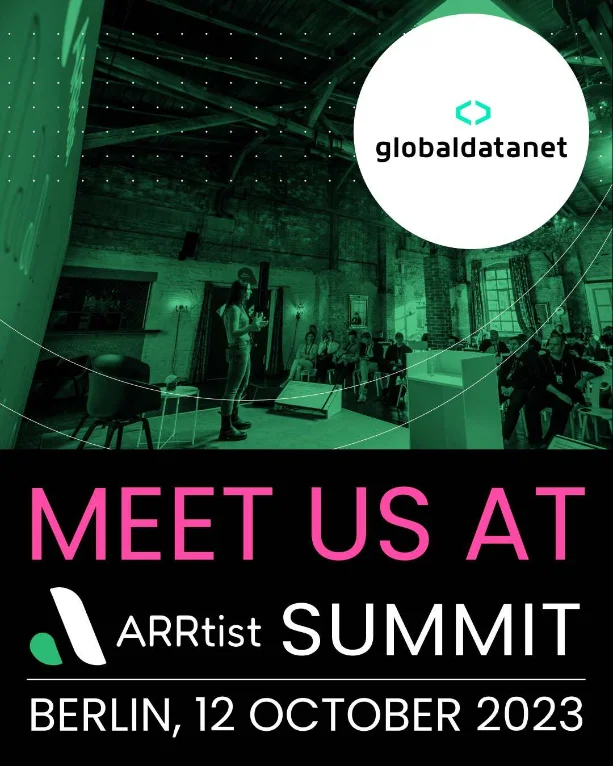 What's so special about this conference?

The ARRtist Summit defines itself by these 4 pillars:
1. Networking
The ARRtist team understands that the true value of an event lies in the people you meet. They focus on high-profile individuals, ensuring that every participant benefits from their expertise. It's important to note that this emphasis on high-profile attendees doesn't exclude less experienced people; rather, it nurtures a diverse panel and promotes potential partnerships for everyone involved.

2. Providing the most practical content in the DACH SaaS market
The panel is full of hands-on experienced founders and investors that grew their skin in the game. Being open to learn from their wins and losses makes this a great learning opportunity.

3. Multiple content tracks to cover multiple business levels
To create the optimal output for every participant, there will be separate stages, focussing on different company sizes in terms of ARR (Annual Recurring Revenue). The "EARLY STAGE" focuses on Pre Series ventures ( <2 Mio ARR) while the "GROWTH" track specializes in Post Series A or >2 Mio ARR companies. Post Series A refers usually to the first significant stage of funding for early-stage SaaS companies. Tailoring the experiences according to different challenges and needs of companies saves time and creates more value for all individuals involved.
4. The Berlin SaaS week
Various side events, special guests and meetings across the DACH SaaS ecosystem during the 10th-13th of October makes the Berlin SaaS week a must-attend. As gold sponsors and official AWS Advanced Consulting Partner we teamed up with AWS & TheSalesBook to create the Preday-Event "Enterprise ready SaaS Solution" on the 11th of October. Check it out here.


Why we are joining
We are one of the leading AWS Advanced Consulting Partners in the DACH area, known for our expertise in enabling companies to leverage the latest & most advanced ways of application development through a cloud-native and serverless approach. This means we build software that is optimized to take full advantage of the cloud's capabilities. Serverless computing is a model where the cloud provider handles the backend infrastructure, allowing developers to focus purely on creating and enhancing applications - A strategy that optimizes their creative potential.
Our customers trust in our expertise because we are fully dedicated to our customer-centric principle, consistently going the extra mile. We are known for our collaborative mindset, operating in a personal atmosphere while delivering professional services. From our perspective, this aligns perfectly with what the ARRtist community represents and therefore we are super proud to be part of this growing community.
Instead of the typical expo setup, the ARRtist Summit offers a unique experience with its branded partner lounges. The goal is not to have a crowd of people at your stand, but rather to engage in deep one-on-one conversations while enjoying the cozy comfort of the seating area.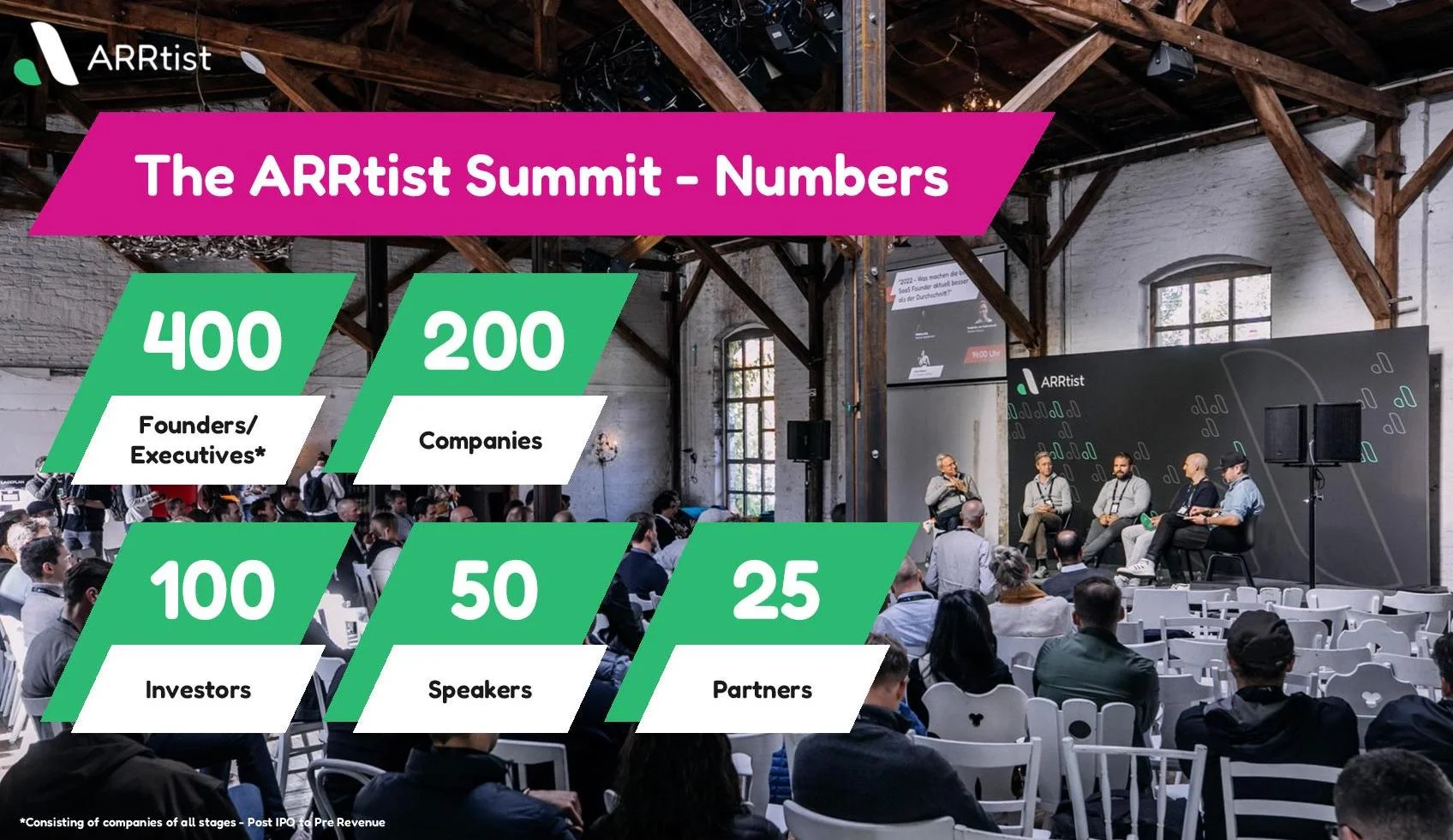 A deeper look into our SaaS Foundation offering
Imagine having a unified window for the complete orchestration of your SaaS application. You get control and visibility over your operations while reducing money and effort so that you really can focus on what makes your SaaS company unique. As an AWS Advanced Consulting Partner with years of experience in developing secure, serverless & SaaS products on AWS, we understand the challenges that come with building and scaling SaaS ventures. More importantly, we also know that once these challenges are being surpassed, the opportunities are immense.
We want to empower SaaS and ISV companies with a beautifully designed cloud-native foundation on AWS, lifting the heavy weight of their development team's shoulders so they can focus on what they do best - creating exceptional features for their unique SaaS applications.
Knowing that every stage of a SaaS company has different hurdles they have to overcome, we split our SaaS Foundation into modules that can be booked individually. Need help creating a baseline from scratch? Are you struggling with multi-tenant security? Or do you look for a partner that can do it all, create a tailored solution exactly for your needs and empower your development team? We got you covered!
💜 Come say hi at our Partner Lounge! 💜
Get your ticket here and stay tuned for any upcoming news and announcements regarding the ARRtist Summit 2023!
Event Information:
Where: Berlin, von Greifswald
When: 12 October
What time 9 - 18:00