Putting your expertise to the test is not easy. It can be a fun journey for sure, but let's face it - it's definitely challenging. Remember the last time you prepared for an exam. The process of preparation can feel like a roller coaster of emotions. However, seeing the "passed" result makes it all worth it. You stood up to the challenge and (for at least a second) it feels like you're now in charge of driving the roller coaster and actually having fun, doing it.
Celebrating the milestone of 50 AWS certifications
Achieving 50 AWS certifications might not seem like a big deal to some, but for us this is a huge accomplishment. It is a testament to our commitment to continuous learning, development, and improvement. Working with us means not only meeting our customers needs but going an extra mile to accelerate the customers business and to build the next generation of cloud-native solutions. Even though each certification is an individual achievement we know that every single one of it summarizes to a collective pool of knowledge which not only benefits us internally but also our customers.
We know that certifications alone will not create expertise. What it does is placing one brick in a wall. And after some time, brick after brick, you will find yourself staring at a great foundation of knowledge. We consider each new certification a (small) win and we make sure to celebrate it by knowing how much it contributes not only to the confidence level of an individual, but also to the confidence level of our team.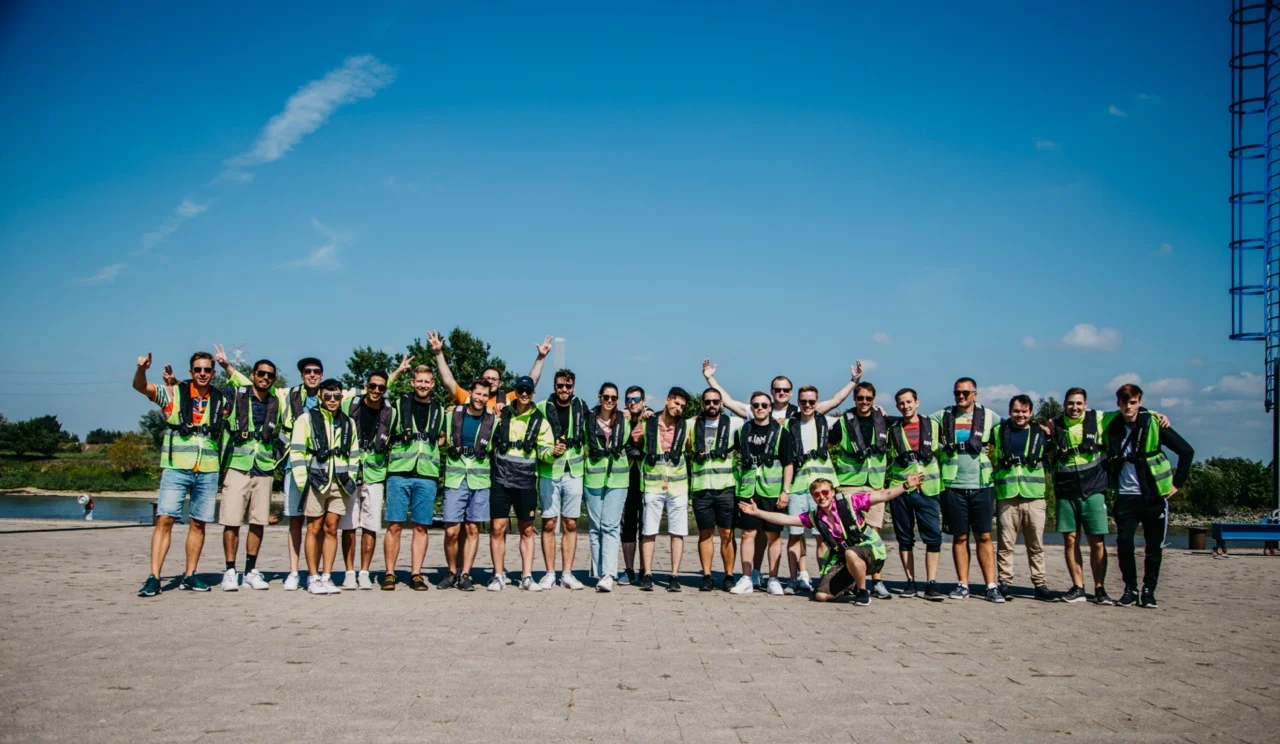 Embracing new challenges with enthusiasm
Our team is always eager to take on new challenges. Stepping into the unknown and learning about new fields of wisdom or taking existing knowledge to the test. This led to our team having an AWS certification rate of 95%! Fun fact: This rate includes even our non-AWS related technical colleagues working at Human Resources, Business Administration, Marketing and Front-end development who all passed their very first official AWS certificate together last summer as a fun and challenging team project. The way they managed to earn this certificate in a short time describes the way we love to work together: encouraging environment + supportive company culture + (a good laugh here and there) = happy team.
Building customer confidence through expertise
As an APN Partner, we are proud to be recognized for our achievements and to be able to offer our customers the added value of working with a team of certified experts. This gives our customers the confidence they need to trust us with their most critical workloads. We are committed to continuing our education and staying up-to-date with the latest trends in AWS technologies, so that we can assure our customers the best possible solutions.
As a team, we can definitely say that over time we've learned not to be scared of roller coasters, but to rather take the wheel & enjoy the ride.