Last week, my colleagues Jojo, Marc and I could spend a few days in Belgrade and meet again with our team in Serbia 🇷🇸. We would like to take this opportunity to give you a brief insight into what we have been up to in the past week and what's new to report.
Office & Team
Let's start with the office. Our office is located in Belgrade, a beautiful and creative coworking space with inspiring members. The people around here are really welcoming, everything is well organized and we really enjoyed the working atmosphere. Besides that, the highlight of the place is the beautiful roof terrace where you have a wonderful view over the roofs of the city. Ideally for a cup of coffee during lunch, a beer after work or a community meet up with drinks and barbecue this summer!
Together with our colleagues, we have decided to open a new globaldatanet branch in the beautiful city Novi Sad since a few of our colleagues have a shorter drive to the office as a result. Novi Sad is a beautiful place with cool vibes, a well known IT University, exciting talents, and a huge IT community. So from now on, we are represented in Belgrade (Zemun) as well as in Novi Sad 🚀.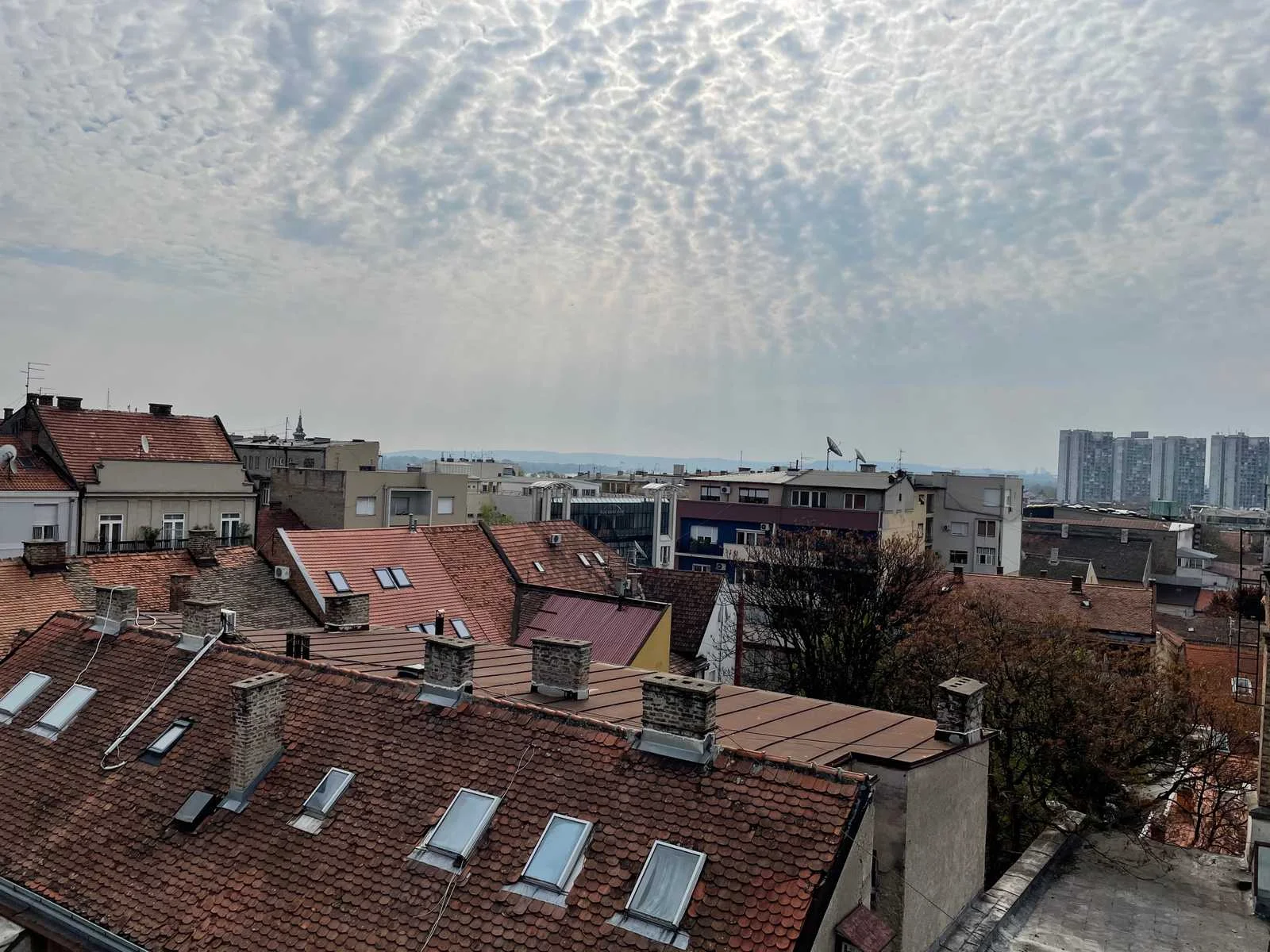 View above Zemun
It was a really cool experience working alongside in the office for a couple of days with our Serbian teammates. We had very productive meetings, estimating the scope and requirements of upcoming projects. We enjoyed lunchtime together either at the restaurant around the corner or in the office ordering food. If we were still able to move after lunch there was always time for a quick match of table tennis in the basement area. As the author of this post, I would like to say that I won all the games at this point, but the reality might have been different 😁.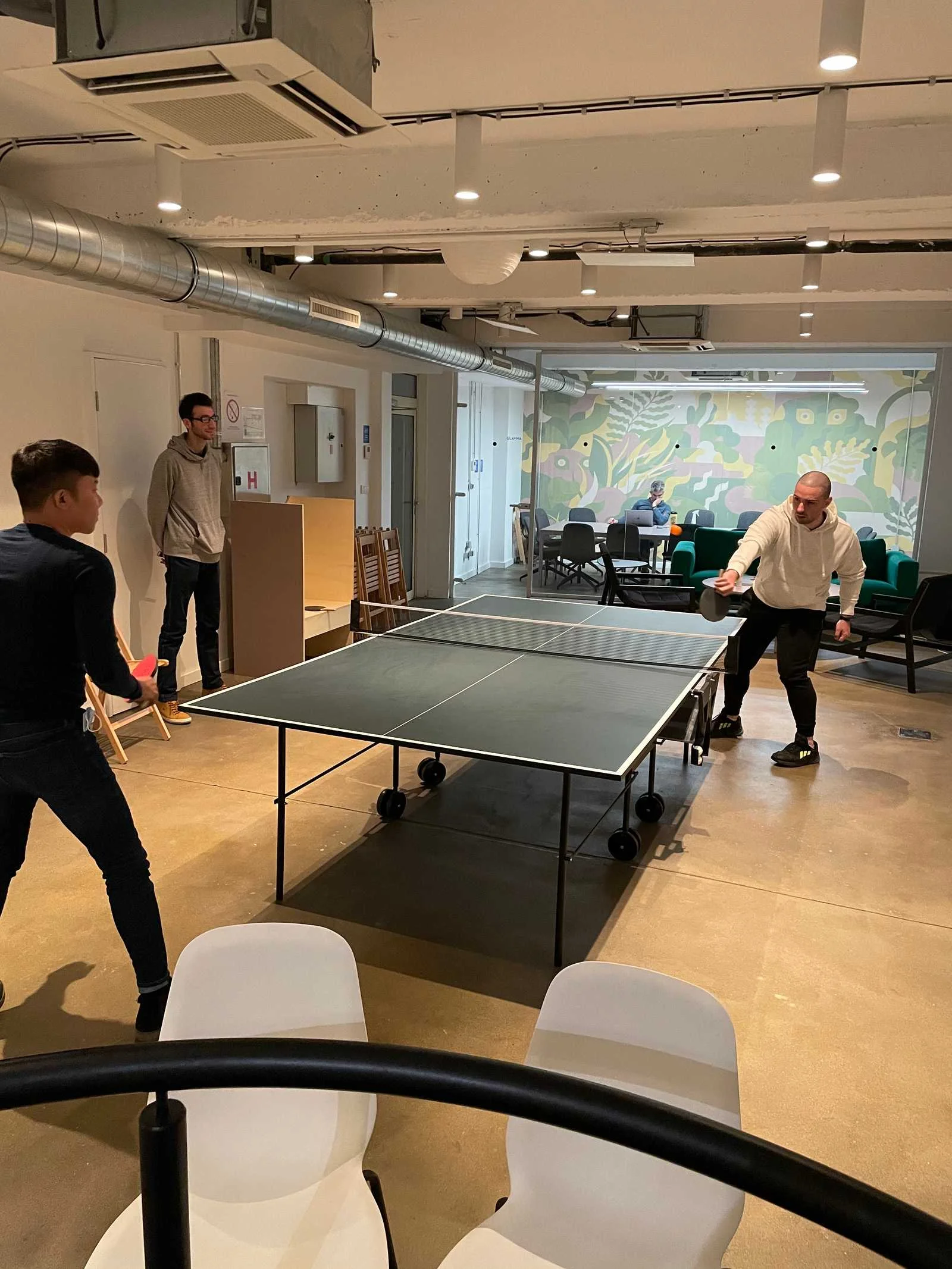 As part of this week, we also arranged a professional photo & video shooting for our website with the team. Despite several shots in the office, we also took the chance to use the drone for some cool pictures on the rooftop! The shooting was a lot of fun, can't wait to see the results and special thanks to Lav who did a great job. Check out his Instagram for more information 📸.
It is way harder to act like you are sitting in a meeting while the photos are taken than actually being in a meeting 😁
Network & Community
We could also use this week for some exciting meetings with external stakeholders. Definitely, one highlight was the meeting with the Managing Director at the German-Serbian Chamber of Commerce (AHK). We had the opportunity to exchange thoughts about the development of the Serbian industry, discussing current high relevant topics as well as economic trends and getting deeper insights into the german-serbian business network. We are already looking forward to a close cooperation and to bringing a positive impact to the serbian economy.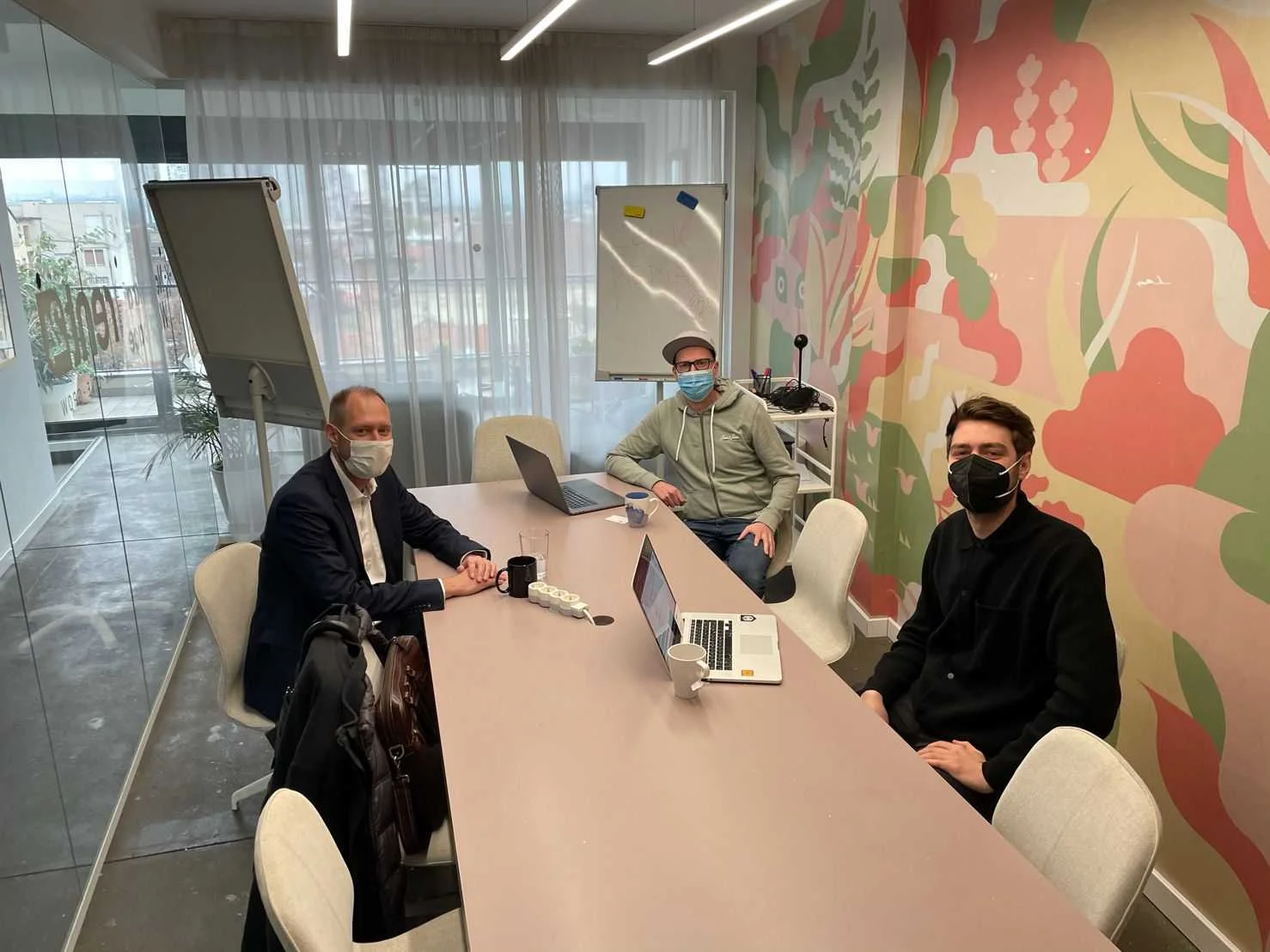 Furthermore, during those days we had a lovely meet up with Velimir, one of the organizers of the golang Serbia Meetups. Golang is becoming more and more popular among programmers and we also use it for our own product OHTRU, a next-generation FinOps Platform, so we are happy to see the golang community growing and contribute to it as well. It's always a pleasure getting in touch with people who share the same passion for technology as we do!
Culture
Let's finish this blog post with our impressions from the previous week. Our teammates definitely took care of us very well. After work, we had the time to explore Belgrade, especially Zemun. Thanks to our local guides we always found the best places. Dinner was always super tasty. And it was a lot of Ćevapi, I mean food this week. Gardoš definitely is a beautiful place where you can enjoy a locally brewed beer with a view! Unfortunately, the time went by so fast that we didn't find time to visit the city centre of Belgrade or Novi Sad. But that's definitely on our list for next time!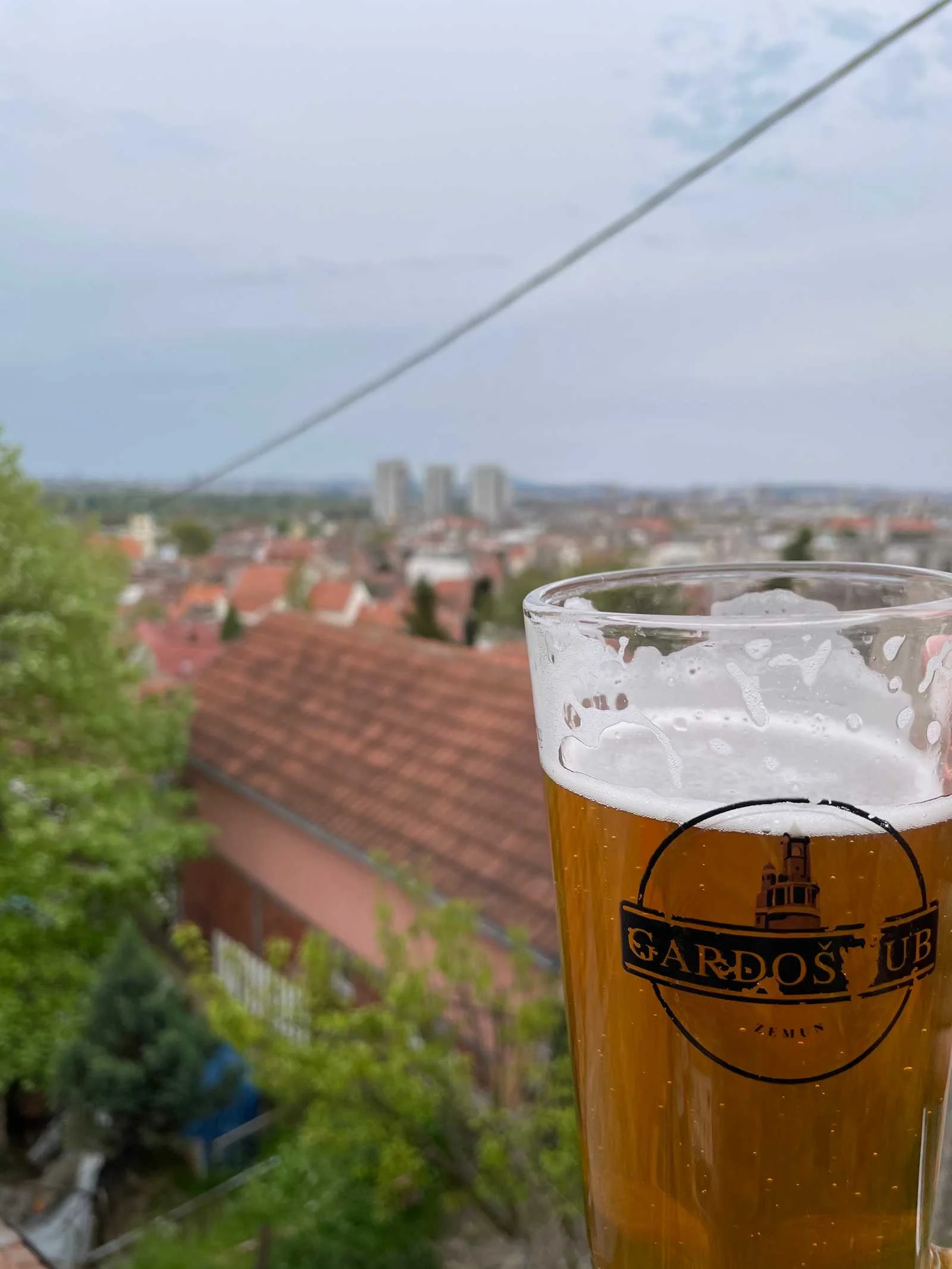 A few more hints for the end:
Never take the first taxi from the airport to the city centre
Lav pivo is a local beer, but there are plenty of better local choices to go for
Finding a parking spot in the centre of Belgrade can definitely be challenging
We had a beautiful time in Serbia and we really enjoyed our short trip even if it was too short in time. We will definitely be back during the summer. Next time with good weather, barbecue and drinks on our office Rooftop. See you there!