After a long beauty sleep, also due to COVID, my colleagues Fabian and Mohammed revived the Hamburg HashiCorp User Group. Mohammed, who is an AWS DevOps Engineer, AWS Community Builder, HashiCorp Ambassador, and a real Terraform wizard 🧙, if you ask me, hosted this first session of many to come. The session was hosted fully virtual, so even if you are nowhere close to Hamburg, you can still join.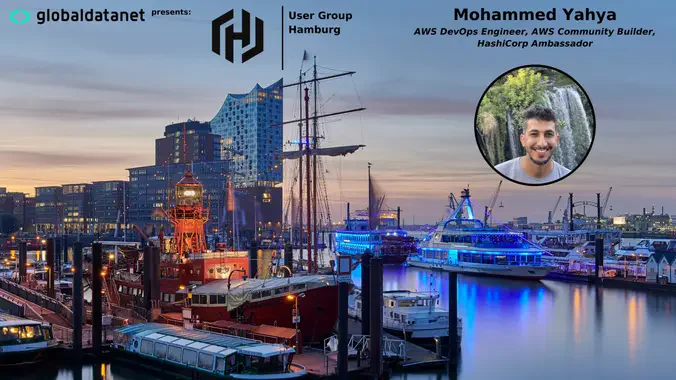 Mohammed covered the Terraform helpers we love the most at globaldatanet and summarized them in this blog post.
🔥 My personal hot takes were:
Terraform pre-commit hooks by Anton Babenko, to format, validate and much more before committing your changes,
checkov, a static code analyzer used to prevent cloud misconfiguration,
and driftctl, helping you detect and fix drifts between your cloud infrastructure and IaC tool.
All code from this and future meetups will be made available on GitHub.
The next chances for you to join and get to know the community are May 19th and June 16th. Head over to Meetup to join the group and get notified of upcoming events. If you want to speak at the meet up, you can apply here.
Interested in our other community engagements? Then head over to our community page.